Hotel Weber Ambassador
Located on the most exclusive and fashionable beach on Capri
This hotel is ideal for those who are looking for a totally relaxing holiday, in perfect harmony with nature and the sea, in a location well away from the bright, noisy and some time problematic Piazzetta, a very crowded place where all discos and night clubs are, and where thousand of young people spend the night in gangs. Although this is only 500 metres away, and can be reached using our free shuttle service, which runs every 5 minutes throughout the day and until 3.00 am.
Free shuttle service from the hotel to the Piazzetta from 7.30 in the morning until 2.00 in the early hours.

Inexpensive transfer from Napoli Airport to island of Capri. (read more)
Grand American Buffet breakfast served on our breathtaking sea view terraces. (read more)
+39 081 8370141

Contact us for last minute offers!

Location
The hotel is just 8 metres (not 8 Km) from the sea shore.
From the terraces of the Ambassador Weber and from a number of the hotel's bedrooms, sweeping views over the Bay of Marina Piccola, the Faraglioni rocks and Monte Solaro can be seen. For centuries this panorama has been inspiring writers and artists of worldwide fame, including Thomas Mann, Maxim Gorky and Frank Sinatra, all of whom stayed in the historic Pensione Weber. One of the oldest of the island's establishments, the pensione is now a luxurious 4 star hotel.
Hotel Weber is located on the Marina Piccola beach facing the the Faraglioni. Take a look at our panoramic photo.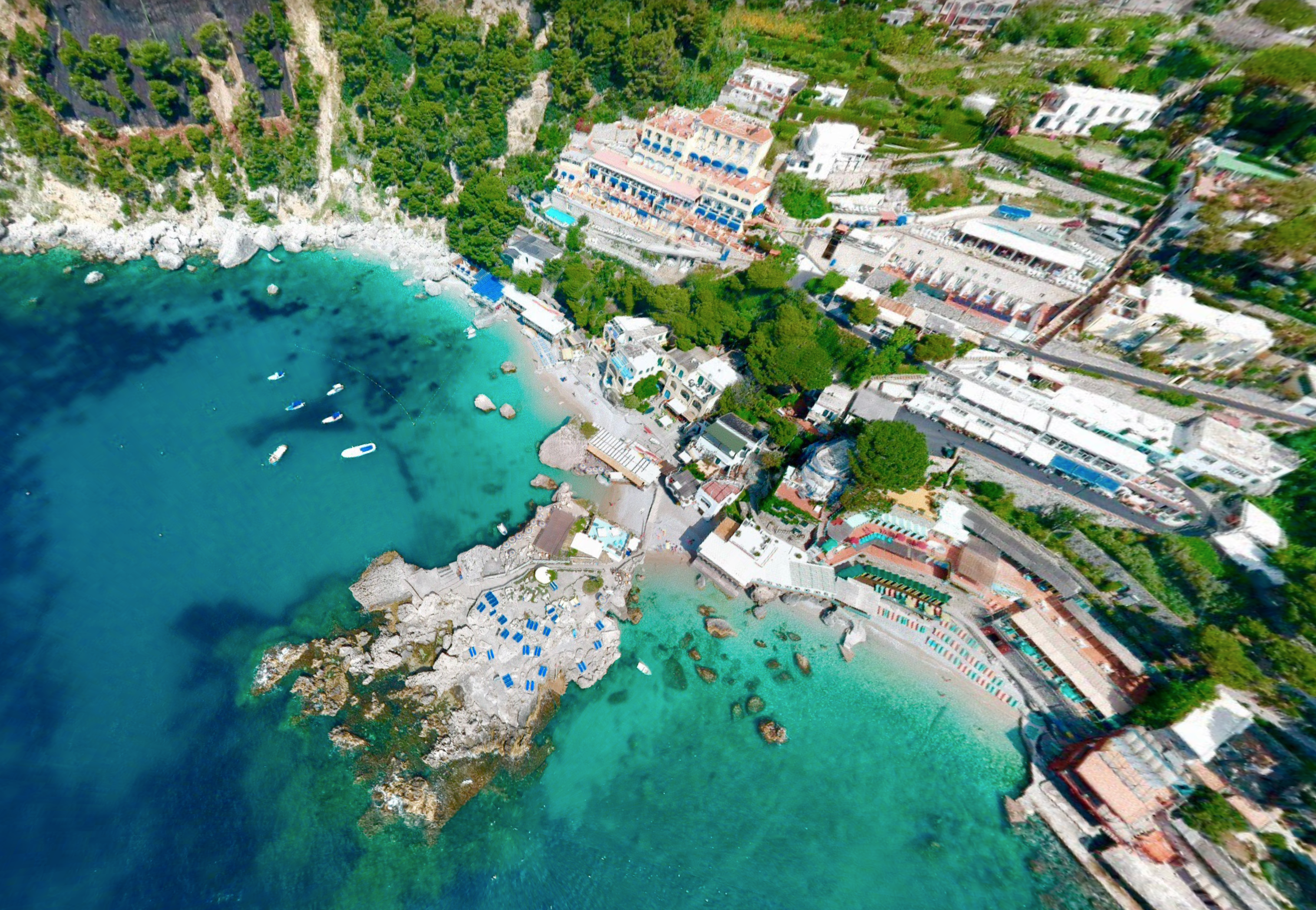 Every 8 minutes, from 7.30 in the morning until 2.00 in the early hours, Ambassador Weber's free shuttle service transports guests from the hotel to the Piazzetta.